SERVICES
How Martin can help you communicate with more impact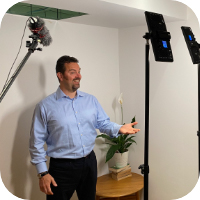 Virtual Workshops
Martin has vast experience of virtual working having launched an on-line coaching service in 2017. He can offer all of his services on-line and adapts his ways of working to be effective in this environment. Whether it's one to one coaching, a team workshop, or giving a conference keynote, Martin will always bring massive value to his virtual contribution.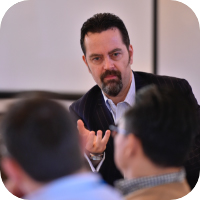 Live project coaching
Application of what he teaches is the core reason Martin loves his work. After 20 years of teaching communication skills, Martin now loves helping people apply impact skills to real projects to help teams craft, create and communicate compellingly. Martin has helped; TEDx speakers, senior executives and sales teams design and deliver compelling presentations that maximised their chances of success.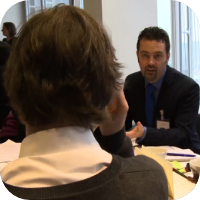 One to one coaching
Whether you are preparing for; a job interview, a presentation, a keynote speech, or just want to improve your communication skills, Martin can help. His one-to-one coaching is based around ascertaining your current skill level and then focusing on how you can improve. Martin has helped people use their body language more effectively, eradicate their "um's", tell better stories and helped people develop greater vocal impact.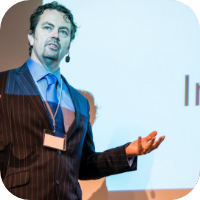 Conference speaking
Body language and increasing your chances of success by focusing on your individual impact, is a topic that conference audiences find fascinating. Martin has years of experience engaging, educating and entertaining conference audiences. His inclusion on a conference agenda will help the entire conference be more of a success.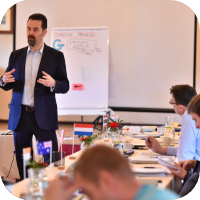 Team workshops
Over many years, Martin has perfected a "Fluid Training" concept to ensure his team workshops on how to communicate with greater "impact" are focused on the needs of the group. There are no pre-prepared slide decks, just tailored feedback and development based on the needs of the group.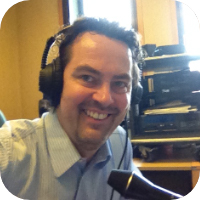 Media coaching
Martin has taught media skills in top business schools and has used those skills in his own media appearances – including live appearances on the BBC and Discovery Channel. Martin's coaching can ensure you can come across confidently and credibly in even the toughest of interviews.