FREE STUFF
Enjoy some free samples of Martin's work
Body Language Communication Mastery
This course gives you 101 video tips on how to communicate with greater confidence, charisma and credibility. The 101 clips are broken down into sections on how to use your; head, face, overall posture and hands effectively.
Find out more about the hand gesture used by Presidents and top public speakers in this free clip from the section on how to project confidence through your gestures.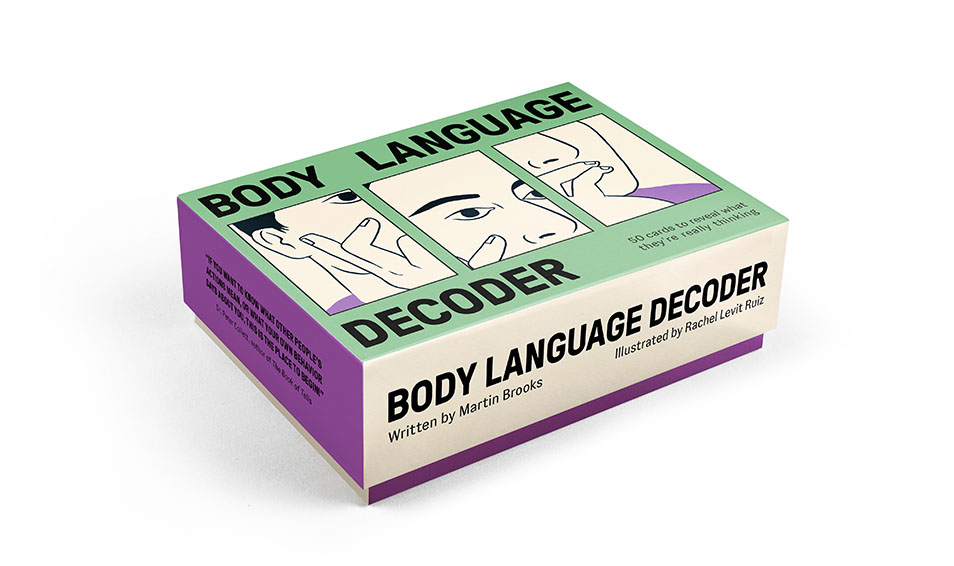 Body Language Decoder
Body Language Decoder is a deck of 50 cards to help you decode other people's Body Language.
The cards are split into the following categories;
Deception
Expressing Interest
Power Plays
Confidence
Conviction
Connection
Nervousness.
Over on teachable.com there are 7 free video clips with one of the cards from each of the categories explained.
Top 10 Body Language Myths
Body Language is a field that is rife with myths and inaccuracies. Here are Martin's selection of the top 10 Body Language Myths he has heard and seen over the years.
To see how Body Language can help you become a more confident communicator, view the full Body Language Mastery Course on Teachable.
Analysing Mark Zuckerberg
Get an appreciation of the body language analysis Martin could do of you, or your team, by watching his analysis of Mark Zuckerberg's US Senate appearance, done live for the Discovery Channel in 2018.
Get in touch and see how Martin can help you with one-to-one or group coaching.